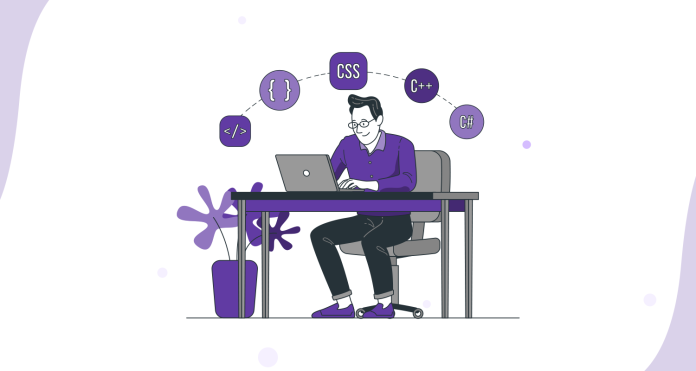 Companies need tech professionals with multiple skill sets in today's changing digital landscape. According to a survey conducted by 42,000 employers across 43 countries and territories, the need for IT skills is soaring.
To stay competitive, businesses must find top tech talent, which can take time and effort. Many companies seek candidates with high-demand technical skills, such as hiring full-stack developers or cybersecurity professionals.
In this post, we have broken down the list of top difficult-to-fill tech jobs that add value to your company and drive growth.
Difficult to fill Tech roles in the IT company 
A rapid technological boom has increased the number of candidates entering the marketplace. Nevertheless, many employers need help to hire qualified candidates for these high-demand positions. Read on to explore the list of Difficult IT Jobs to Fill.
1. Full-stack developers
A full-stack developer is a programmer with expertise in front-end and back-end development of a website. They are in high demand as organizations shift away from separating front-end and back-end development functions to hiring proficient programmers across all application aspects. Full-stack engineers are among the hardest to find. When you hire a full-stack developer, you can know that your development project is in safe hands.
2. DevOps
A growing number of companies rely on DevOps for a good reason. Several studies have shown that using DevOps practices can accelerate code deployment 30 times more frequently than competitors, leading to a reduction in deployment errors. Consequently, downtimes and efficiency are adversely affected.
As a result, many companies are utilizing engineers with DevOps skills to manage scripts, codes, and processes to create productivity. A DevOps engineer usually manages IT infrastructure, oversees software testing, and monitors performance.
3. Software architects
The role of the software architect is to plan and organize the organization's software systems.
The development manager takes charge of development projects, develops software solutions, oversees tests, solves problems, manages the release cycle, and communicates with upper-level management.
Software architects are responsible for various tasks and responsibilities, thus requiring advanced technical and leadership abilities. Software architects should also possess significant training and experience.
4. Cybersecurity professionals
A growing number of companies are experiencing security breaches, endangering the privacy of all web users.
Security professionals research database, network, hardware, and firewall vulnerabilities.APTs are developed to identify and resolve potential security vulnerabilities before malicious users can exploit them.
Cybersecurity experts should also clean up the mess when cyber attacks or security breaches are detected.
However, current research indicates that there is a gap in the cybersecurity labor market of almost 3 million jobs worldwide at present.
4. Cloud Architect
Cloud computing has experienced a dramatic increase in popularity over the last decade, which has led to an increase in demand for qualified cloud specialists across all industries. 
Cloud computing is anticipated to play a prominent role as consumers and businesses increasingly rely on it.
Cloud architects are among the most critical positions within the community of cloud professionals as they are responsible for developing and implementing the organization's general cloud computing strategy.
As with software architects, cloud architects are responsible for the design of cloud-based services.
5. Data Scientists
A data scientist's responsibility consists of analyzing unstructured data and providing insights. Data Science is a subject that captivates a lot of highly skilled individuals.
Many people consider a data scientist's position among the most sought-after jobs of the 21st century. Moreover, being a data scientist comes with an attractive salary. According to the report, technology companies have a hard time finding data scientists. As a result, there is high competition in the job market.
6. Tester
The tester role is one of the most challenging in the company as it requires core skills in the technical field. Software testers are responsible for finding errors, bugs, defects, and other issues end users may encounter. 
The tester's task is to evaluate products and report any issues or improvements that need to be made to the project team. For this purpose, they evaluate the project and determine the necessary testing type. As a result, a test implementation plan is developed.
The need for testers is also growing with the rapid advancement of technology. The role of a tester is, however, a very specific and rare one. It is only for some, as it requires many specific skills. There is no way (necessarily) for even the best coder to replace a tester's specialized skills which are not related to coding.
7. AI/Machine Learning
Machine learning and artificial intelligence have become a necessity in most industries. As a result, there is still an ongoing shortage of available AI and machine learning candidates, even though the number of IT professionals taking courses in these subjects is increasing.
Although the supply-demand gap has become more manageable over the past few years, machine learning and AI jobs continue to take a lot of work to fill.
Some IT departments have begun redeploying interested IT personnel to AI and ML positions to gain on-the-job experience.
However, even for entry-level jobs, finding candidates with math and coding skills takes a lot of work.
8. Mobile Developer
Mobile users are growing, leading to more opportunities for businesses to generate revenue. Companies today must develop mobile apps as well as websites to remain relevant.
As a mobile developer, one is responsible for designing and coding applications for smartphones and tablets that run on the platforms. With these services, companies can deploy every aspect of their regular computer website available to mobile users.
There is no doubt that mobile developers will be in high demand this year, with more companies looking for ways to update and create mobile-friendly spaces. If you want to hire dedicated developers, it is ideal to count on a reputable agency or firm. 
9. Front-end developers
Using a combination of CSS, HTML, and JavaScript, front-end developers design the elements that people interact with on websites, including dropdown menus, sliders, and colors.
The demand for front-end developers is as high as that for back-end developers to meet the urgent need for functional websites. As the number of users on the web increases, the demands of front-end developers increase as well. Today's users want a more exciting, enjoyable, and faster web experience.
10 Back-end developers
Back-end developers and front-end developers develop and maintain code behind websites and software. In the backend, applications, servers, and databases are combined.
Back-end development talent is hard to find due to high demand. Developers with back-end experience are in high demand.
12. IT project manager
Among the most anticipated and difficult-to-fill IT positions is the IT project manager position. To ensure an organization's IT objectives are met, IT project managers initiate, plan, and implement projects.
Since so many organizations are attempting to adapt and improve their processes to improve their effectiveness, project managers must implement these changes effectively and efficiently.
This position is valuable, but many candidates need help to fill it. Project managers in most organizations are expected to possess strong leadership skills, extensive experience, and a solid understanding of Agile and similar project management methodologies.
Conclusion
These are the top 12 most demanded yet difficult-to-fill tech positions. The adoption of technology by different sectors continues to increase revenue and streamline work processes. While the shortage of skilled technology workers is inevitable, the positions listed above will surely cause recruiters some headaches in the near future.