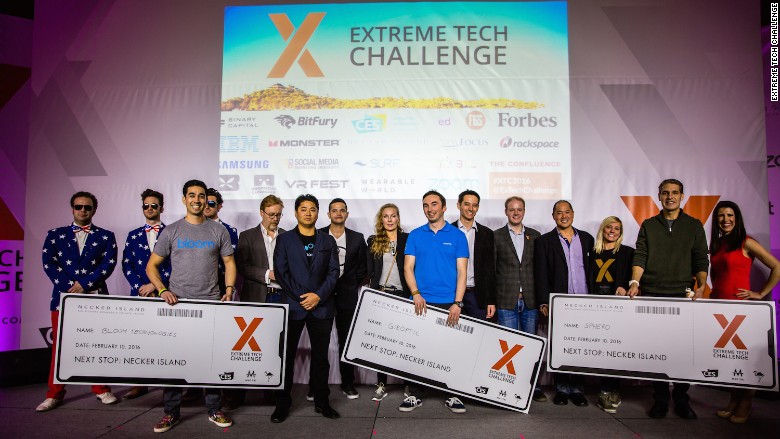 What's it like to pitch to Richard Branson? Soon, three startups will know firsthand.
As part of the Extreme Tech Challenge, entrepreneurs from three companies will travel to Necker Island, Branson's private island, and pitch their business directly to the titan.
Sphero, Bloom Technologies and Giroptic beat out over 1,000 other startups. Each will get 15 minutes to present to Branson and several other judges.
Pitch day is the final round of the six-month challenge, which is run by nonprofit MaiTai Global.
Related: BB-8 maker takes its robotic ball to schools
Boulder-based Sphero catapulted to fame last year with "Star Wars: The Force Awakens."
Sphero created the pint-sized robotic toy version of the movie's BB-8 character. It became one of the hottest toys of 2015.
But before BB-8, the six-year-old firm was quietly making waves among tech enthusiasts for its first invention : an app-controlled robotic ball.
Sphero even evolved it into a teaching tool for schools.
"This past year has been transformational for Sphero on all levels," said CEO Paul Berberian. "Earning one of the top spots to pitch Branson is an opportunity of a lifetime for our company."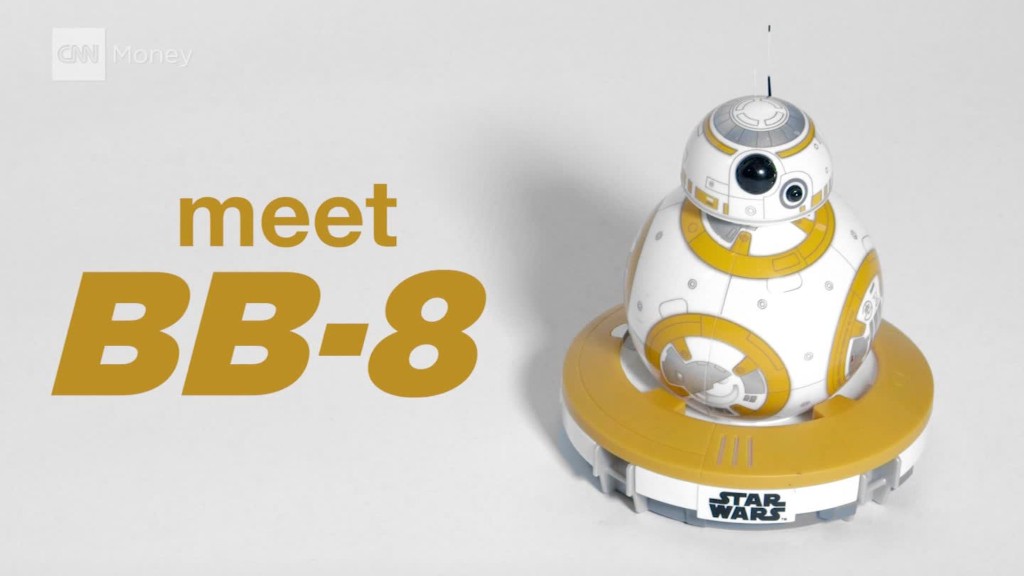 Related: Richard Branson reveals his "Aha" moment
Bloom Technologies, founded in 2014, has developed prenatal technology and put it at the fingertips of expectant moms.
The San Francisco-based startup created a wearable device that syncs with a smartphone and allows women to measure the frequency, duration, and intensity of contractions.
Giroptic, based in Lille, France, is the third finalist. It created a 360-degree camera that can record full spherical images and videos and will work with any virtual reality platform.
The three finalists will pitch to Branson, along with Google Maps co-inventor Lars Rasmussen and Samsung Electronics President Young Sohn, on February 10.
The winner will be picked that same day. All three companies will get the same prize package: mentoring from top entrepreneurs, tech and infrastructure support from IBM (IBM) and Amazon (AMZN), and the potential to raise new funding from investors at Necker Island.
However, the winner gets the bragging rights and an opportunity to be invited back to Necker Island and schmooze with Richard Branson next year.
CNNMoney (New York) First published January 14, 2016: 2:28 PM ET